Professional Oral Laser Surgery in Chennai
Usage of specifically designed laser is commonly used these days in dentistry for oral and micro surgeries. Lasers of different wavelength are used based on the type of surgery.
Conservative Surgical Crown Lengthening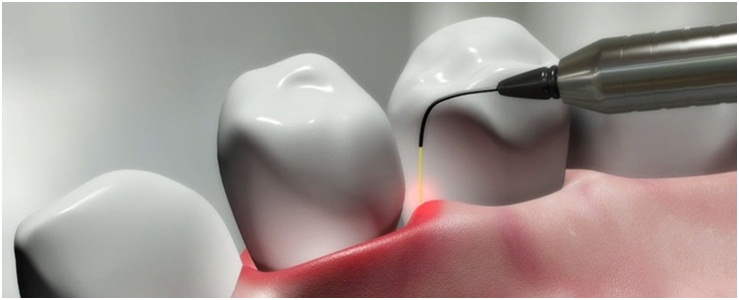 Crown lengthening procedures are an indispensable part of restorative dentistry, pocket maintenance, and enhanced oral aesthetics. However, the surgical procedure itself is frequently avoided due to the perceived complex interplay between technique, tooth stability, and aesthetics. Part of the problem is a slightly erroneous concept regarding the relationship between the tooth and soft tissue attachment.
CR Dental Care (ISO 9001) Offers Safe & Affordable Oral Laser Surgeries in Chennai.
Click Here to fix a Free Online Appointment Today at Chennai's Top Dental Clinic